About Us
Meet the Team
PMI Maryland Solutions is a full service real estate asset management company that provides professional property management and real estate brokerage services. We provide both residential and commercial property owners with the highest quality property management services using state-of-the-art technology to keep them informed of how their investments are doing in real time, while providing tenants of these properties real time access to maintenance requests and billing.
PMI Maryland Solutions is dedicated to providing our clients with excellent customer service by maximizing owner profitability while preserving their investment in real estate. At PMI Maryland Solutions, we make property management, manageable!
Our office is locally owned and independently operated. We are part of a larger franchise that has been perfecting and changing the property management industry for over 20 years. The experience PMI has gained worldwide… truly reflects within our service offerings on a local level.
The key to our success is not only providing prompt, friendly and professional services to our property owners and their tenants, but also understanding that your property is an important investment in your future as well as ours. We not only strive to increase the value of your asset over time, but we also help you set the maximum rent possible so each month you grow in your investment.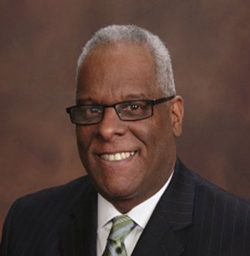 Tracy Mcabee Owner/Managing Agent
I was born and raised in the United States of America, spending all of my childhood and teenage years growing up in Rockville, Maryland. Being able to grow up in a loving household that I shared with both parents, an older sister and older brother, I attained a structured life full of excitement, travel, family gatherings and a deep spirituality in the Baptist faith.
As a child growing up in the Wheaton/Rockville Maryland area, I was fortunate to attend some of the best Elementary and Jr. High schools that Montgomery County offered at that time. Although Montgomery County was very demographically diverse, I was able to see past certain biases of different cultures and skin color. This has shaped me into a person who accepts everyone for who they are and not for what they look like. Following my successful tenure in the Montgomery County School system, I elected to explore the opportunity to attend Fork Union Military Academy in Fork Union, Virginia. It was that foundation, along with the continued support of my entire family, educators, mentors, Pastors and friends that has allowed me to pursue my dream of managing professional technical staff members in the highly competitive Information Technology field.
My professional career took off after I was hired by the Claims Administration Corporation as a Computer Operator. Years later, I was able to advance into more advanced positions where I strengthened my Computer skills. This enabled me to work for a variety of companies from the Bureau of Alcohol, Tobacco and Firearms, to one of my favorites, the United States House of Representatives. My tenure at the House of Representatives was one of my most rewarding career opportunities where I achieved many accomplishments from managing the Computer Center, to teaching and/or mentoring to staff. In 1997, my ambitions and professional accomplishments lead me to acquire a position in Executive Management at Verizon Communications. While I was a highly successful Manager at Verizon, I started venturing off and purchasing property in the Baltimore Maryland area. I owned and rented each of them to low income families. With confidence, assertiveness and the willingness to go beyond expectations, I volunteered for the Greater Baltimore Habitat of Humanities project and joined the board of directors for the Coppin State University Community Development Corporation, whereas I am still an active member. I continue to enjoy a wealth of knowledge and rewards that has followed me as I embark on my career as a professional property manager.
I have been married to my wife for over 10 years and have a daughter who has her Master's and license in her field of family studies. I am proud of both of them because of what they accomplish on a daily basis, professionally, educationally and spiritually. We do so much together as a family and I enjoy every second that I spend with them. My earlier life growing up with a loving family helped me transfer all my life experiences to my current immediate family.
Property Management has become my life's dream because it is a profession that will enable me to grow as a successful business owner. With the love of my wife and daughter, I know that I will become a property manager that others will rely on, look up to and trust. I will be that business owner that will always go above and beyond expectations to ensure success. I will be that property manager that will build long lasting and professional relationships with my clients because they deserve the best.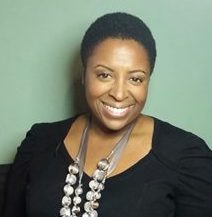 Melissa Davis Property Manager – Washington, DC Properties
Melissa C. Davis, affectionately known as "Mel" grew up in the Washington Metropolitan area. Upon graduation from high school she immediately enrolled in the Broadcasting Institute of Maryland with a focus in Radio and Entertainment Media. This experience launched Mel into the potential career of her dreams. In the Fall of 2000 she auditioned for a radio personality contest and was selected as a top-five finalist out of over 500 participants. In 2001 she was employed by Management Recruiters of Rockville as an office manager. One year later she was promoted to Recruiter with assignments in the Distribution/supply chain, Advertising, Marketing and Entertainment industries. In the Summer of 2002, she worked evenings at WPGC-FM in the media research department gathering demographic data for the radio station.